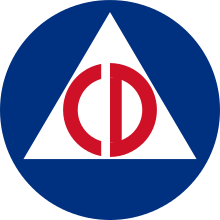 Civil Defense Radio – bringing you news, commentary, and the views of subject matter experts on what is happening in the emergency preparedness, community resiliency and critical infrastructure protection movement.
Civil Defense Radio is more than just a radio show about a New American Civil Defense Structure; it is also an educational show and web presence highlighting the many serious threats, both natural and man-made, that our nation faces – those issues many news outlets are afraid to speak about or unwilling to mention.
We will not bring you "Fake News", but we will bring you important information about preparedness issues that will inform and hopefully inspire you to act for the safety and security of your family, neighborhood and community. After all, your tomorrow may literally depend on today's preparedness.
Please subscribe to our email list for information that may not be available on the website.
Visit our Facebook page at @CivilDefenseRadio for the most up to date postings.